21 Most Profitable Service Based Businesses 2022
Service based businesses are becoming more and more popular these days. The reason is lack of time. Even if you have a lot of time at your hand, you would rather relax and have the other person complete the task.
Now, some might call it laziness but for some, it's delegating a task to someone to make their lives easier. And to be honest, there is nothing wrong with that.
If you as an entrepreneur have the talent or ability to provide a service that in some way can make a person's life easier, then go for it.
So, if you are someone who keep looking for side hustles and business ideas, these 21 service based businesses are must to try for.
What are service based businesses?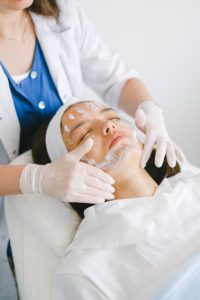 A pure service business is the one in which the service is the primary entity that is sold.
From starting to marketing, service based businesses are a lot different from product based businesses.
It's much easier to produce same results with a product than a service. You need to teach people the exact skill to produce desired results if you don't want to compromise with the quality.
Related: 5 Ways to Use WhatsApp For Business To Increase Sales
Home service based businesses
1. Packing and unpacking service
Packing up to move to a new home or office–not to mention unpacking on the other end–is enough to leave one feeling distressed.
God bless those entrepreneurs who chose this packing service to start as a business and make moving way easier for all of us.
3. Handyman services
People want things to be repaired at their homes all the time. One day the pipe broke and next, the thermostat stopped working.
Start this business and help people repair things that they are not able to.
3. Pool services
Cleaning pools is not an easy task, at all. So if you start pool cleaning services in your area, you might make a ton of people happy.
Just load up your tools in your car and make the rounds in your neighborhood. Then dive right into business by marketing your service to homeowners' associations, apartment complexes and individual residences.
4. House painting
Painting the whole house on your own is a nightmare. Just the thought of how messy it can get gives everyone shivers.
But if you like painting and the sight and color of those paints excite you, gather some brushes, rollers and paints and get ready to put some color to your town.
5. Home decorating
There is a lot of other stuff to worry about on special occasions so it's only reasonable to delegate the task of home decoration to a specialist.
Work with local furniture and accessory stores, paint shops, and carpet and drapery outlets to coordinate clients' interiors.
And remember: The key to getting in the door of this business is decorating your own home, first.
Recommended: Top 10 Franchise For Business: Maximum Profit;Minimum investment
6. Pet food and supplies
Lugging pounds of pet food and supplies from the store each week can be a burden on pet owners, but as an entrepreneur, you can turn it into a home service based business.
Once you've found out some potential customers, start serving up success by delivering pet supplies directly to your customers' doors.
7. Meal delivery services
Meal delivery services have made our lives so much easier. For the days you are dead tired, these meal delivery services bring light to our lives.
Along with money, you get blessings too!
8. House sitting
These days people rely more on house sitters than care takers.
Home sitters ensure that while the homeowners are away, their plants and pets will be tended to. Don't wait for opportunity to come knocking; a reliable set of references can get you in the door.
9. Customizing closet service
Are you someone who is obsessed with organizing closets? If yes, then you could be of great help to lazy and clumsy people like us.
New homeowners and long-time closet accumulators alike make up your potential clientele.
10. Residential cleaning
Aside from earning a few extra bucks, this service would also promote your physical health.
Start by cleaning and mopping one house and work your way up.
Also Read: 5 Exact Steps To Start A Business At Home
Event service based businesses
1. Photography
If you find yourself always clicking pictures at various events, why not make a living out of it. This could be something you love doing and can monetize. Talk about turning your passion into a living!
2. Personal shopper
I would be lying if I say I don't spend an unhealthy amount of time looking at outfit inspiration on Pinterest.
For people like me, becoming a personal shopper is like a dream come true. I mean you would be paid to shop! Who does not want that!
3. Mobile disc jockey
As a mobile disc jockey, weddings, parties and other events are all music to your ears. Start jammin' with a collection of compact discs, a CD player, and a speaker system, then pass on the word about your services to wedding and event planners.
4. Event planning
Some people are just amazing at planning events. Whether it's a party, wedding or convention, you are sure to be at the center of all the action when you coordinate everything from room rentals and speakers to decorations and food.
5. Errand runner
As basic as it may sound, believe me there are many people who would want to hire errand runners. This service is highly lucrative and if you have some free time and want to start a side hustle, give this a try!
Child service based businesses
1. Child care

Your clients would be busy parents, famous personalities and office complexes. As a child-care provider, you'll need a state license, plenty of baby-sitting experience, and a lot of patience and TLC.
2. Children's party planning
New parents are always looking for all the help they can get. So if you want to start a business and are good at kids' stuff, help those parents by organizing a party for their kids.
Related: How International Licensing Can Grow Your Business 10 Times
3. Child identification program
Safety first: When it comes to keeping tabs on children, there's no excuse for kidding around. By offering parents a complete child-identification program, including information files, fingerprinting, identification tags and photos, you not only set parents' minds more at ease, but provide a safety net for our next generation.
4. Baby proofing
This one's a really old and established service based businesses that you can invest in.
Stairs, cabinets, electrical cords and outlets-they all are potential baby hazards. New parents, grandparents, and even baby sitters could all benefit from a more kid-friendly house. So grab your tools and be prepared to make a house safe for kids.
5. Tutoring
With the pandemic, many parents are opting for home schooling for toddlers. So if you have an interest in teaching and are well qualified, tutoring business might just be for you.
6. Infant home care
Make new babies' homecomings from the hospital less tiresome for parents by providing them in-home care and support they need. Preparing meals, diapering the baby, and providing light housekeeping are all a great relief to happy-but occasionally exhausted-new parents.