Top 10 Franchise For Business: Maximum Profit;Minimum investment
Owning a profitable franchise is like starting a business with minimal risks. Obviously there some downsides to it as well, but if you are looking to own a franchise with minimal investment and higher profits, you might want to look at these.
India is the third-largest consumer of goods and services in the global market. Automobiles, beauty, fast food, education, wellness, postal delivery, fashion, and healthcare are some of the most sought-after domains for starting a franchise.
Indian market is flooded with international brands. The main reason behind this is franchise business.
Today we are only going to discuss about franchise that a middle class business person can own. Affordability is always the first factor when it comes to starting a business.
What is a franchise?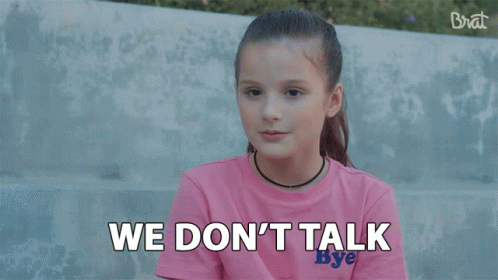 A franchise is a business that gives the right to another person or business to sell goods or services using its name. It does this by providing the person or other business with a licence. Buying into a franchise is an alternative to setting up a new business.
Advantages of a franchise:
Business assistance
Lower risk
Established brand
Buying power
Built in customer base
Disadvantages of a franchise:
Restricting regulations
Initial cost
Lack of financial privacy
10 most affordable and profitable Franchise for business
1. Amul
Founded in: 1946
Franchising since: 2000
Franchise units: More than 2000
Initial investment: From Rs 2-2.5 Lacs
Franchise Fees: Rs 25,000 is non-refundable brand security
Amul has been in the milk business since so long we can't even imagine. This duration signifies that it is a trustworthy franchise to invest in.
Brand Amul belongs to Gujarat Cooperative Milk Marketing Federation (GCMMF), the food product marketing company,a profitable business opportunity with maximum returns on investment.
The Amul Model has helped India to emerge as one of the largest milk producers in the world. The brand offers various types of franchisees as Outlet, Railway Parlor or Kiosk.
Every franchisee gets revenue of around Rs 5 to 10 lakhs per month from a franchise or to earn margins up to 20 per cent on retail of a range of products depending on the shop place.
Related: How International Licensing Can Grow Your Business 10 Times
2. InXpress
Founded in: 2011
Franchising since: 2013
Franchise units: 20-50
Initial investment: From Rs 5 Lakhs
Royalty Fees: 30%
This is one of the most trusted and popular shipping/delivery company. You must have noticed that whenever you purchase something online, you get redirected to InXpress page, almost always.
The company has partnerships with world-class carriers that handle the pick-ups and deliveries on behalf of our customers.
Your local InXpress shipping specialist will work with you to determine the right carrier and service option for your requirements at great prices.
InXpress gives you the opportunity to build a flexible business with the support of a global franchise system.
3. Chicago Delights Pizza
Founded in: 2009
Franchising since: 2013
Franchise units: 20-50
Initial investment: From Rs 10 Lakhs
This might not be as lucrative as dominoes or pizza hut but their return on investment is pretty good. So if you are looking for an affordable and profitable franchise business, chicago pizza might just be for you.
The franchise support includes site selection criteria and guidelines, management training, on job training, advertising brochures, online software services.
4. Giani's
Founded in: 1956
Franchising since: 1999
Franchise units: 50+
Initial investment: From Rs 10 Lakhs
Just the thought of giani's Belgian chocolate ice cream leaves me drooling.
Giani's is one of the oldest ice cream parlors in India. It was founded by Giani Gurcharan Singh in 1956.
When he launched Giani di Hatti amidst the bazaars of Chandni Chowk, Old Delhi, it only had rabri faluda and mango shake which still are said to be equally scrumptious as they were earlier.
Giani's went on to launch several company-owned and franchise outlets in Northern India and gained handsome returns on its investment.
5. Eurokids
Founded in: 1997
Franchising since: 2001
Franchise units: 1000+
Initial investment: From Rs 10 Lakhs
EuroKids is one of the most prominent pre-school chains in India. It was founded by Prajodh Rajan and Vikas Phadnis in 1997 and it was their 'child first' ideology that led to the success of EuroKids.
EuroKids has come a long way from being a publishing company to a full-fledged playschool chain.
With over 1000 pre-school centers in more than 350 cities across India, Nepal, and Bangladesh, the brand has created an amazing reputation for itself as a perfect place for nurturing young minds.
Apart from being a profitable business, it's a purpose driven brand and you can be a part of it at reasonable costs.

Recommended: 5 Exact Steps To Start A Business At Home
6. Dr. Lal Pathlabs
Founded in: 1950
Franchising since: 2009
Franchise units: More than 2000
Initial investment: From Rs 3-4 Lacs
Dr Lal PathLabs is India's trusted & one of the largest diagnostic chain with over 60 years of experience in providing pathology services.
Dr Lal PathLabs operates labs and diagnostic centres not only in India but also in some countries like the UAE, Saudi Arabia, Nigeria, Bangladesh and offers a range of services (pathology testing, radiology testing, lab staff training, lab management services, quality assurance programme).
Franchisees get good return on their investments having an opportunity to earn more than 1 lakh per month.
To be eligible to become a franchisee, pretendents should have medical experience and own approximately 200-250 sq. ft. area at ground floor with toilet facility.
7. First Cry
Founded in: 2010
Franchising since: 2010
Franchise units: 40
Initial investment: From Rs. 20 lacs
It is one of the most established kids and baby brand in the country.
This business has excellent potential as the investment is less and the profits are pretty high. They provide premium quality clothes for kids at a comparatively lower price.
The best part is the price of the products are same online and offline which saves the company and the customers a lot of time. This business model is favoured by customers and one of the reasons for the company's success.
For getting its franchise, you would need a minimum investment of 20 lakhs; in this, the franchisor would give you the marketing service. Plus, you also need a floor space of 1000Sq Ft. in a prime business area to establish the inventory for the products.
8. Baskin Robbins
Founded in: 1948
Franchising since: 1950s
Franchise units: 680+ in India
Initial investment: From Rs. 10- 15 lacs
If you want to open franchise in food industry, go for Baskin Robbins. It is one of the leading ice-cream chains offering plethora of flavorful ice-creams.
Baskin Robbins started their operations in India in the year 1993 and has around 680+ stores in India. If you want to take Baskin Robbins franchise, a minimum investment of Rs. 14 lakhs is required.
Also Read: How To Know You Have A Successful Business: 7 TellTale Signs
9. Jugnoo
Founded in: 2014
Franchising since: 2018
Franchise units: 20 – 50
Initial investment: From Rs 2 Lakhs
Royalty Fees: 5%
Jugnoo is a fairly new company but their business model resonates with the Indians. Autorickshaws are the most common mode of transportation in almost every part of the nation and this is exactly what this franchise business is about.
Jugnoo started as India's first auto-rickshaw aggregator which is funded by Paytm, Rocketship.vc & Snow Leopard Technology Ventures. Having completed 29 million rides till now, Jugnoo has become India's 3rd largest Taxi Aggregator.
They look forward to expand their Auto, Taxi & Fatafat Delivery services all over India and invite franchisees who are ready to make it big. The investment required depends on the city's population, area, demographics, and other factors.
10. Zwarma
Founded in: 2017
Franchising since: 2018
Franchise units: 100+
Initial investment: From Rs 4 Lakhs – 8 Lakhs
One of the most popular shawarma outlets in India.
ZWARMA founder Dinesh Rathinam decided to found the outlet wuth one simple idea to serve the unique Levantine Cuisine based Shawarma with a wide range of varieties.
Today ZWARMA offers 25 varieties of Shawarma, the only outlet to offer these many varieties. The company now has more than 100 franchisees over the country. This low cost food franchise in India offers 3 models, such as Kiosk/Takeaway/Dine-in with low investment opportunity and operational and outlet setup support, and does not charge any royalty.
So which one of these is the best and most profitable franchise busi according to you?