5 Best Social Media Graphic Design Apps (Android & iOS)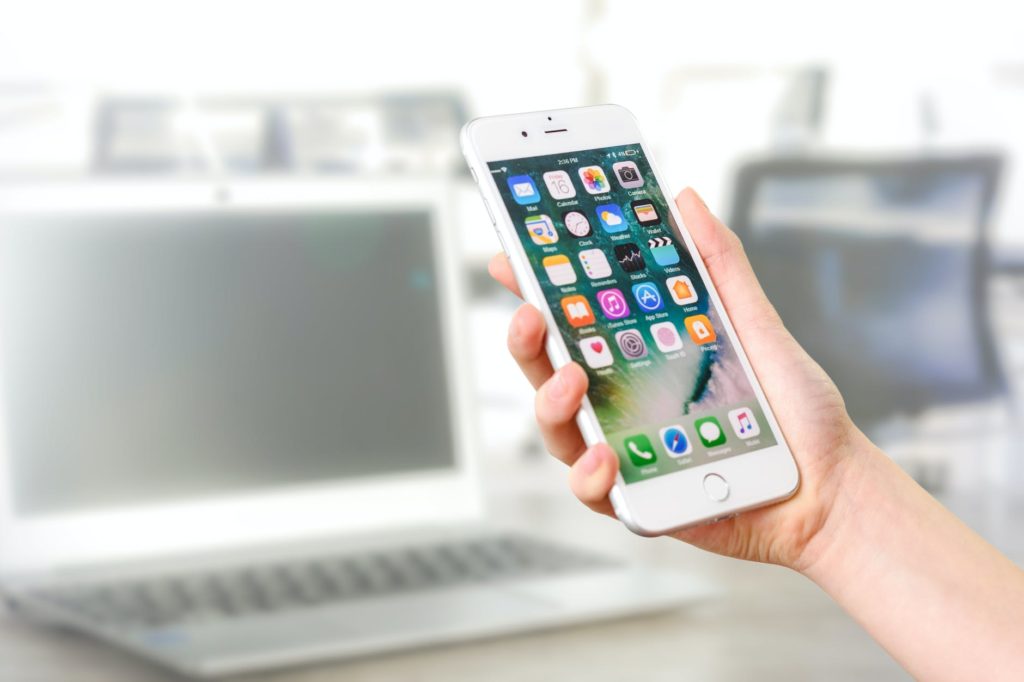 From using social media for entertainment and socialising to using it for becoming a social media influencer, social media graphic apps have come a long way.
It is social media that has created a new category of entrepreneurs called – Social Media Influencers. Just writing/taping a good piece content is not enough these days. You really have to step up your game if you want to shine amongst millions.
In earlier days, promoting and marketing your business was so difficult and expensive. But now with so many tools on your hands, it so much easier and cheaper. At the same time, it has become more competitive too.
But with the right tools and strategy, you can ace your social visuals.
1. Canva- Best Social Media Graphic App for beginners
Mine, yours, everyone's favorite! Canva is a blessing to small business owners like us. When you are just starting your business, it is not possible to pay for every single thing. And with this app, you can make stunning social media graphics for all the social media profiles.
Canva is one of the most versatile media graphic design apps for social media, photo editor, video logo maker, poster maker, and video editor.
It can be used to design your Instagram Highlight cover, Instagram Story, post or video collage, or Youtube intro maker and so much more. You name it, they have it.
You can create a banner for social networks like Facebook, Pinterest and Twitter, and can even make birthday invitations or wedding invites.
What all you can create from Canva:
• Logo designer, book cover, blog design for any project
• For any event: birthday card maker, wedding invitation maker, evite creator, flyer maker, video editing app
• Simple and free image editing app + video maker
• Photo collage maker, flier maker, banner maker for any occasion
• Stunning Instagram Story templates, Youtube thumbnail, Youtube intro maker
• Design motivational quotes, humorous memes, text on photo
• Party invitation maker, school poster maker, video banner maker
• For business: logo graphic design, product logo creator, brochure, resume, presentation, promo poster maker
Canva Price: Free for 250,000+ templates and 5GB storage; from $12.95/month for Canva Pro, which offers unlimited storage, millions of assets, and more.
2. Creative Cloud Express(Adobe)- Best Social Media Graphic App for Resizing
Adobe Creative Cloud Express (formerly Adobe Spark Post) enables you to quickly and easily create standout social graphics, flyers, logos, and more on mobile and web. No design skills needed and it's FREE to get started.
Adobe lets you create:
– Stories, social posts, and ads for Instagram, Facebook, Snapchat, Twitter, and Pinterest
– Logos
– Posters and flyers
– Banners
– Photo collages
– Invitations
– Business graphics
– Presentations
Access tons of royalty-free Adobe Stock photo collection, Adobe Fonts, icons, backgrounds, and more.
Achieve high quality results in just a few taps with easy-to-use guided tools.
– Quickly remove background
– Resize with just a tap and share directly to any social platform
– Animate video posts and share to social stories
– Get the Photoshop-quality look you want with thousands of effects, filters, textures, and overlays
– Apply text effects
– Apply your brand to your design with one tap
It does not provide as many features as Canva provides at no cost but the premium version has a lot of benefits too.
Creative Cloud Price– The premium account will cost you $9.99 / £10.10 a month or an annual subscription of $99.99 / £101.15, but there is currently a three-month free trial available.
3. Desygner
This social media graphic design app lets you create your own design. It has the most advanced features but still pretty easy to use.
If you want to create your own design, Desygner provides you with additional features like a free-drawing pen tool and the ability to import from PDF, PSD, and SVG files to give you a lot more creative freedom.
While working on your own designs like this is absolutely more time-consuming than working from templates (which Desygner has thousands of), it does mean your social media graphics are going to be unique.
So many social media graphic apps providing thousands of free templates, they are going to overlap obviously. Desygner gives that edge and uniqueness.
Desygner Price: Free; from $9.95 for more templates and assets, as well as features like saving your own designs as templates.
4. StoryArt- Insta Story Maker
This app is dedicated to stories, particularly insta stories. You already must know the potential of good insta stories. There are over 500 million active daily Instagram Stories users. 70% of Instagram users watch stories daily.
So if your stories stand out and are aesthetic and appealing, it can grow your social media following and thereby your business tremendously.
In StoryArt, you can find:
A. 3000+ Flawless Layout & Animated Templates
3000+ collage storychic templates with different color and shape including squares that help you create amazing mojito Insta instories and Instagram highlight cover & Instagram Reels.
70+ Themes with different designs and colors, including Film and Unfold.
200+ Animated Instagram story swag templates in this insta story maker.
B. 1000+ Highlight Cover templates
120+ Highlight Cover icons and stickers that can make your profile looks great.
Use Storyart to create Facebook & Instagram highlight cover canva for an aesthetic story.
Different background color including white and black and a color story will be made.
C. Multiple Tools
Text: Type text with various hype type fonts, unique design of words & 50+ text animation.
Adjust video speed with slow/fast precisely in this story maker.
Professional editing tools that enable you to resize and crop your images or videos including zooming and clipping.
5. GoDaddy Studio: Graphic Design
Not the best but a pretty good app if you are looking for an alternative. Formerly known as Over.
Best features:
• Add videos from your own on-device video library or from our exclusive Stock Video Library.
• Create logos with over 67,000 ready-to-use graphics
• Poster maker, banner maker and flyer maker with a selection of over 500 fonts
• Unlimited access to a large selection of stock images
• New design templates for your creative canvas available daily
• Logo creator, banner maker, poster maker and flyer maker, and graphic design and photo editor app all in one