Top 20 Instagram Accounts With the Most Followers 2022
Before we dive into the Instagram accounts with the most followers, let's look at some interesting statistics.
With a whopping 1 billion active monthly users, Instagram is not just a photo sharing platform anymore. People are making hundreds and thousands of dollars off of it.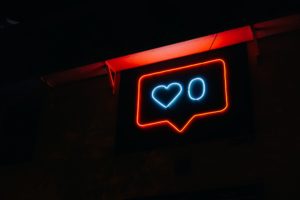 The 7th most visited website in the world
9th most googled search term
2nd most downloaded app in the world
GenZ's favorite social media platform
India has the most Instagram users in the world
9/10 users watch Instagram videos weekly
Adult Instagram users are 30 minutes on the app every day on an average
A total of 33 accounts have exceeded 100 million followers on the platform, with 13 of those having exceeded 200 million followers and 4 of those having exceeded 300 million.
So many content creators are being paid to post pictures and reels to keep the platform going and they are clearly winning at it.
Also if you want some witty and cool captions, check out this page on our website, Captagram. You can find n number of amazing captions without having to go through multiple blogs. Captioning just got ten times easier!
Instagrams with the most followers as of February 2022
It's not possible to have an Instagram list with no Kardashian in it. Kourtney is with the username @kourtneykardash.
With 162 Million followers, she is at twentieth position of the Instagram with the most followers.
And now that Kourtney is engaged to Travis Barker, we get to see more of the cute couple pictures.
Neymar, is a Brazilian professional footballer who plays as a forward for Ligue 1 club Paris Saint-Germain and the Brazil national team. He is widely regarded as one of the best players in the world.
He is followed by 170 Million people and is with a username @neymharjr.
His Instagram feed is filled with cool pictures of him playing football and just living the dream sports life.
Related: Top 5 reasons why should you start making reels TODAY to grow your Instagram
With a username of @nickiminaj and 175 Million followers, Nicki comes eighteenth.
She is the first musician on this list along with many others.
Her Instagram is exactly what her vibe is, bold and unapologetic.
Virat has always made us Indians proud. He bags the seventeenth position with 183Million followers.
Naturally Virat's Instagram has a lot of cricket pictures and some really cute family pictures with Anushka and his daughter. Go to @virat.kohli to follow this legendary cricketer.
@Jlo has a total of 196 Million followers as of now.
Her Instagram is stunning! Along with her mesmerizing pictures, you can see some cutesy pictures of her spending time with her family.
Also Read: The best GIFs on Instagram to add that oomph in your stories
One of my absolute favorite Instagrams. @nike is followed by 201 Million people and is the first brand to be on this list.
It's not just a brand promoting themselves with same old boring pictures, no.
With a strong and inspiring theme, Nike really understood the assignment!
Our beloved singer @taylorswift has 201 Million "swifties" following her.
Although Taylor is known for writing breakup songs, she posts really funny videos and photos time to time.
She is apparently also know as the most influential person on Twitter.
Her Instagram is quite aesthetic and vintagey with posts about her upcoming and old music videos, shots from performances and tours, workout pictures.
@natgeo with 208 Million followers is the second brand in the list.
With the most astonishing pictures of nature from all over the world, their Instagram account is definitely to look at.
Instagram is the perfect place for Nat Geo to publisice their brand as it favours visually appealing posts.
So if you love nature and wildlife, you have got to check their insta.
With her newly launched tequila 818, @kendalljenner comes at eleventh position with 219 Million followers, roughly as same as her sister Khloe Kardashian.
The Kardashian-Jenner family is literally all over Instagram! Anyway good for us
Kendall posts a ton of super amazing pictures modelling at different locations along with a few family pictures here and there. She is also seen posing with beautiful horses quite a few times.
Recommended: Grow your Instagram Followers in 2 weeks: 5 Simple Steps
I know I know, Kardashians are very much famous on Instagram, much more than you think. @khloekardashian is followed by 221 Million people and has very lively and fun Instagram account.
This Instagram handle gives a peep into the glamorous lives of the Kardashian clan.
Next we have the supremely talented @justinbieber with 221 Million follower count.
The boy who gave birth to "baby", no pun intended, has very cute Instagram. He posts not just his and Hailey's pictures, but also shares his beliefs about God and racism.
Obviously @beyonce would be here, she is Beyonce for God's sake!
With 239 Million followers, she bags the position Nine. If you want to know what making a statement means, follow her. She is the definition of it.
The fourth Kardashian with the eighth position in the list of top 20 Instagram with the most followers. @kimkardashian has about 287 Million followers.
She is more or less the reason Kardashians exist. It was end of an era when keeping up with the Kardashians ended. I used to get all my fashion inspiration from them. But they are out with a new show, The Kardashians.
The account has a lot of pictures with her family and them vacationing.
If you are interested in fashion, hers Instagram is a must to follow. Here is a post on how Kim Kardashian became Kim Kardashian.
Another one of my favorites, @arianagrande bags the seventh position with 295 Million followers.
Ariana became the most followed musician on the platform in 2019 and still continues to be so.
Her versatile looks from her shoots and music videos make us tap that follow button.
Our lovely @selenagomez has 298 Million followers and hoping for them to grow.
All the 90s kids have grown up watching our favorite show Wizards of Waverly place starring Selena Gomez as Alex.
Watching this show used to be my favorite time of the day. A cool mixture of magazine shoots, promoting her brand Rare Beauty, silly candids and awareness for mental health, her Instagram account is as bubbly and beautiful as she is.
More power to you Selena!
Might like: How to decide what to post on Instagram and never run out of ideas ever again.
@therock also has around 298 Million followers, 289.6 to be exact, fighting for a tough number 5 position with Ariana and swapping positions every week or so.
A fitness motivation, right now his Instagram goes from a Hollywood movie star, tequila mogul, future presidential candidate and former WWE champion The Rock, an endless supply of workout pictures and videos and some candid pictures.
As we see from the list, he is the only Hollywood actor who has made it to the most followed Instagram accounts list. There is nothing more surprising than this!
Our @leomeessi comes fourth in this list with a stunning number of 308 Million followers.
One of the Ronaldo's biggest competition (I don't prefer the term rival) has broken the 300 million mark in 2022.
A peep into the candid pictures of his professional life and a few snaps from his family and friends, his is a quite interesting Instagram.
You aren't surprised now are you? All the Kardashian-Jenner sisters have made it to the list. I really want to know what they know and we don't! Because there is clearly something.
With a username @kyliejenner,she beat all of her sisters with 312 Million followers.
The woman behind Kylie Cosmetics, Kylie Skin, Kylie Swim, Kylie Baby and more reclaimed her number three spot from Messi and was also the first woman to break 300 million followers on the app. She is also still the most-followed woman in the world.
The most influential and famous footballer, @cristiano ranks second with as many as 385 404Million followers. Way to go Ronaldo!
Cristiano's Instagram is filled with his candid shots playing and practicing football.
He was the first individual to reach 200 Million mark and to cross 400 Million. I bet he is soon going to be the most followed instagram account.
Here are some cool Captions for hundreds of categories at your fingertips. No more searching through a number of blogs on Google.
@instagram tops the list with mind boggling 473 Million followers. If you want to see the best of Instagram, this is the account to follow.
The handle features most attention-worthy and attractive posts from content creators all over the world with a little description of themselves in the caption.
What's your favorite Instagram account? Let us know in the comments below!