News this past week
News you might have missed this week. This is your one stop for all the news surrounding technology, businesses and startups.
Business News
"US multinationals halt operations in Russia; Apple and Nike stop sales; Google blocks Russia media firms on Play Store"
Nike has temporarily halted selling its products from its website and app in Russia, saying that it "cannot guarantee delivery of goods to customers in Russia". Nike is now directing its customers from its website to the nearest Nike stores. Ukrainian Member of Parliament Lesia Vasylenko praised Nike for its sanctions against Russia.
Apple stopped sale of its iPhone and other products in Russia, days after Ukraine's Vice PM Mykhailo Fedorov tweeted to Apple CEO Tim Cook. "They kill our children, now kill their access!" Fedorov said. Later, Ukraine's Prime Minister Mykhailo Fedorov wrote on Twitter, "(CEO) Tim Cook, let's finish the job and block App Store access in Russia."
Google blocked Android apps related to Russian state-run media firms RT and Sputnik from Play store in Europe. Earlier, RT and Sputnik's YouTube channels were also blocked by the tech giant.
"Rating agencies Fitch & Moody's slashed Russia's rating to 'junk' amid sanctions by EU and US"
Fitch and Moody's downgraded Russia to "junk" status, saying Western authorizations tossed into uncertainty its capacity to support obligation and would weaken the economy. Worldwide rating agencies Fitch and Moody's have each cut Russia's sovereign credit score by six grade to "junk" status after the country's intrusion of Ukraine.
Sanctions imposed on Russia by Western powers could deteriorate its capability to service debt, they said. Moody's said on Thursday that the severity of the sanctions "have gone beyond Moody's initial expectations and will have fatal implications."
"Russian banks cut off from main international payment system SWIFT"
The US, European Union (EU) and their allies decided to cut off Russian banks from the main international payment system, SWIFT. "We will hold Russia to account and collectively ensure that this war is a strategic failure for Putin," the leaders of the European Commission, United States and allies wrote. Until now, only one country, Iran had been cut off from SWIFT resulting in a loss of one third of its foreign trade.
They also imposed restrictions on the Russian central bank's international reserves, ending the "golden passports" for wealthy Russians. The move is meant to target individuals and institutions that support the war against Ukraine.
"Japanese billionaire donates $8.7 mn to Ukraine amid war crisis"
Chairman and CEO of electronic commerce company Rakuten, billionaire Hiroshi 'Mickey' Mikitani, donated $8.7 million to Ukraine. He said, "Russia's attack is a challenge to democracy." In a letter to Ukrainian President Volodymyr Zelenskyy, Hiroshi said, "I vividly remember the early summer of 2019 as if it were yesterday when I visited Kiev and met with you."
"My thoughts are with you and Ukraine people," Mikitani said in his letter.
"I sincerely hope that Russia and Ukraine can resolve this issue peacefully and that Ukraine people can have peace again as soon as possible," he wrote.
"Indian stock market crashed amid Russia-Ukraine war; Sensex down 1,100 points, Nifty below 16,600"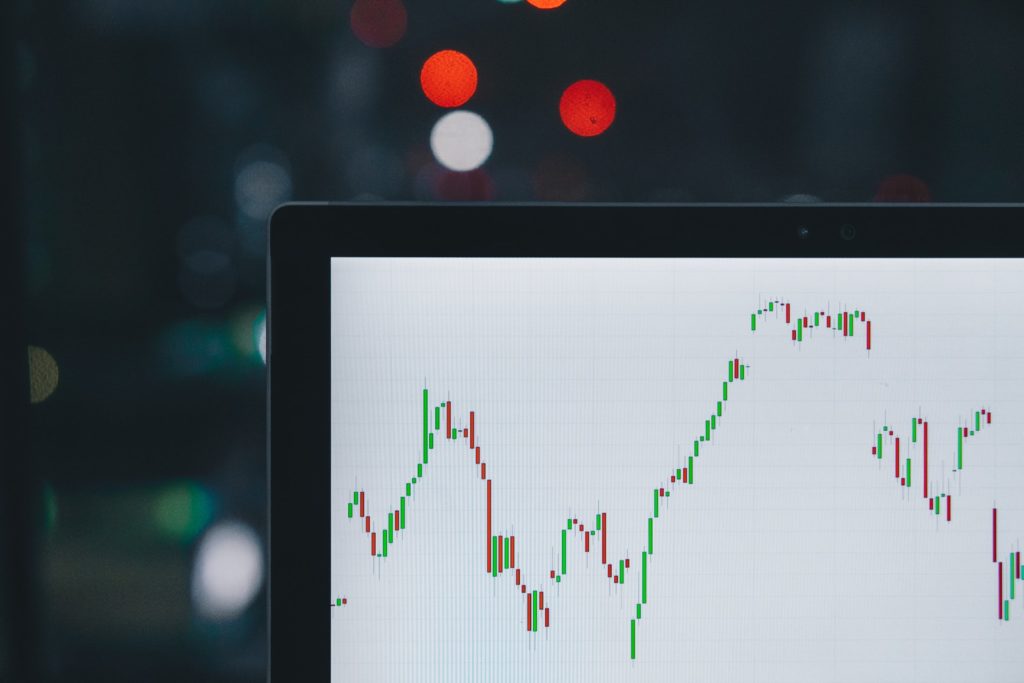 The Indian stock market crashed amid Russia-Ukraine war crisis. Sensex plummeted around 1,100 points on Wednesday after crude oil price surged past $110 per barrel. India's GDP growth slowed to 5.4% in Q3, as per reports. The Sensex was trading at 55,200 levels, while the broader Nifty 50 drop down 270 points to trade below 16,600 levels.
"BBC, Facebook, Google Play blocked in Russia: Report"
Many of the Western broadcasters and news outlets, no longer accessible in Russia.
According to the reports, BBC's website appears to be blocked in Russia, hours after it brought back shortwave radio technology for the Russia-Ukraine war coverage. BBC Russia's Twitter account alleged that Facebook parent Meta and Google Play Store also appeared to be blocked in Russia.
"Samsung suspends shipping products to Russia; announced $6 million aid to Ukraine"
Samsung Electronics that owns 30% market share in handsets market in Russia, has stopped its products shipments to Russia "due to the current geopolitical developments". The South Korean tech giant is also donating $6 million, including $1 million in consumer electronics, to aid Ukraine amid war with Russia.
Technology News
"Starlink service now active in Ukraine: Elon Musk tweeted to Ukraine minister"
Elon Musk wrote on Twitter, "Starlink service is now active in Ukraine…More terminals en route." Elon Musk's tweet was in response to a tweet by Ukraine's Vice PM Mykhailo Fedorov who had asked him to ensure Starlink's internet services in Ukraine amid war crisis with Russia.
"While you try to colonise Mars…Russia try to occupy Ukraine….We ask you to provide Ukraine with Starlink stations and to address sane Russians to stand," Fedorov had tweeted.
"Ukrainian govt raised $7.5 mn in crypto donations within 24 hrs."
The government of Ukraine and NGOs seek donations in cryptocurrencies following the Russian invasion to support Ukrainian military. One of the NGO which was asking for donations, received a single Bitcoin donation worth $3 million.
The official Twitter accounts of the Ukrainian government and the Vice Prime Minister Mykhailo Fedorov pleas for donations in cryptocurrency, sharing the details of crypto wallet addresses for donations on Twitter. Crypto donation addresses received $7.5 million in donations within 24 hours, blockchain analysis firm Elliptic said. Most of the donations that have been received, have been in Bitcoin and Ether, report said.
"Nasa awarded SpaceX 3 more flights to ISS; deal valued at $3.49 bn"
NASA has awarded billionaire Elon Musk's Space Exploration Technologies Corporation (SpaceX) three additional flights for crew transportation services to ISS. SpaceX's total Commercial Crew Transportation Capability contract is now valued to $3.49 billion. SpaceX was certified by NASA for crew flights in November 2020.
Earlier, SpaceX was contracted to fly three missions to the ISS: Crew-4 and Crew-5 in 2022 and Crew-6 in 2023. Now with Crew-7, Crew-8, and Crew-9 missions being awarded to SpaceX, it holds contracts for nine missions out of which three have been fulfilled since 2020.
"Instagram to shut down standalone longer videos IGTV app"
Meta owned Instagram announced that its long-video platform IGTV will no longer be available as a standalone app. "We will focus on having all videos on the main Instagram app," Instagram said. Instagram discarded its IGTV (Instagram TV) long-form video branding in October 2021 when it combined IGTV videos and Instagram feed videos into a single format called Instagram video.
"Apple to host its March event 'Peek Performance' on Tuesday"
The world's most valuable company, Apple will be hosting its first event of 2022, 'Peek Performance', on March 8, Tuesday. The event, like previous year will be a digital-event, with no invitation to any media representatives. Apple is expected to launch its next-generation version of the iPhone SE, an updated version of iPad Air, and a high-end Mac Mini.
The low-cost iPhone version with 5G, is meant to compete with affordable android smartphones in the market. "Peek performance. March 8th. See you there," Apple's senior vice president of marketing, Greg Joswiak, said in a tweet. There were no further details shared by the company.
"Cyberattack in Europe left thousands without internet"
Thousands of Europeans were left without internet after a cyberattack took place after the Russia's intrusion in Ukraine.
'Nearly 9,000 subscribers of French operator Orange in France are without internet after a "cyber event" at US satellite operator Viasat', as per reports by Orange. French Space Commander General Michel Friedling has confirmed the cyberattack on Viasat.
Military and digital experts dread that the Russian-Ukrainian struggle could prompt a outbreak of cyberattacks worldwide.
Startup News
"BharatPe MD and Director Ashneer Grover quits"
BharatPe's Ashneer Grover who got into controversy with the board over a governance review, has resigned as MD and director of BharatPe. Shark Tank India's fame, Ashneer, wrote in his letter, "I write this with a heavy heart as…I'm being forced to bid adieu to a company of which I'm a Founder." He also wrote, "I will continue as the single largest individual shareholder of the Company", after resigning as the Managing Director and also as the Director of the Board of BharatPe.
Earlier, his wife Madhuri was fired as Head of Controls on funds misappropriation allegations.
"Junio — a kids-focussed fintech startup founded by ex-Paytm execs raises $6 mn"
Delhi-based fintech startup Junio on Friday disclosed its $6 million (Rs 45 crore) Pre-Series A funding led by NB Ventures. The funding round was led by UAE-based firm NB Ventures with notable participation from Rajiv Dadlani Group.
Junio that provides a children-focussed smart card, was founded by Shankar Nath and Ankit Gera, former senior executives of Paytm.
Junio lets children make digital and physical purchases. Junio's app also lets parents keep a track of their children spending and allows parents to create daily tasks for their kids and associate them with perks. The application is incorporated with features, for example, setting withdrawal limits for ATM and gives adaptability to guardians to drop the card at any second using the application. Last year, Junio raised $3 million in a seed funding round.
Source: https://inshorts.com/