News this past week
News you might have missed this week. This is your one stop for all the news surrounding technology, businesses and startups.
Business News
"Elon Musk strikes deal to acquire Twitter for $44 billion"
Twitter has accepted the world's richest man Elon Musk's offer to buyout the social media company. Twitter and Elon Musk have reached the agreement to sell the former for $54.20 per share in cash in a $44 billion transaction. Twitter will become a privately held company after the deal is completed. According to a regulatory filing, if any of the party between Elon Musk and Twitter cancels the $44 billion agreement, it will have to pay $1 billion to the other party. The deal needs to be completed by 24th of October.
According to the reports citing research firm Equilar, Twitter current CEO Parag Agrawal would receive approximately $42 million if he is fired within 12 months of change in ownership at the social media company. Musk had stated in a securities filing that he has lost faith in Twitter's management. 
Amid the news of Elon Musk buying Twitter, an old Twitter conversation between Musk and a Twitter user Dave Smith went viral. Musk had tweeted in 2017: "I love Twitter," to which the Dave responded, "You should buy it then." In response Musk said, "How much is it?"
"LIC's much-awaited IPO to open on May 4: Reports"
The initial public offering (IPO) of Life Insurance Corporation of India is expected to begin on May 4 and end on May 9, according to the reports. Through the ₹21,000 crore IPO, the government will be selling a 3.5 percent stake in the state-owned company. Presently, the government has the complete ownership of the insurance giant.
The IPO size was reduced to 3.5% from the earlier 5%. The government will be selling 22 crore shares, with discounts for policyholders.
According to reports on Tuesday, the price band for Life Insurance Corporation's (LIC) IPO has likely been set at ₹902-₹949 per share. Also, the discount on shares for policyholders will be ₹60, as per government sources.
"IPL teams average net value increased from $67M to $1B in 13 years: Forbes"
Forbes has recently released a list of the Indian Premier League's (IPL) most valuable teams and their valuations.
IPL started in 2009 with an average net value of $67 millions of a team, has now grown to the average team value of $1.04 billions in 2022. On comparing with NFL and NBA average team values, $3.48 billion, $2.48 billion respectively, IPL teams have made their place in the world's most valuable sports teams. As per the statistics, richest IPL team Mumbai Indians is now richer than 27 (out of 32) National Hockey League (NHL) teams.
Five-time champions Mumbai Indians (MI) ranked first in the rankings with a $1.3 billion valuation. Chennai Super Kings (CSK) with $1.15 billion valuation came in second, followed by Kolkata Knight Riders (KKR) ($1.1 billion) and Lucknow Super Giants (LSG) ($1.075 billion). Delhi Capitals (DC) came out last in the top five with a $1.035-billion valuation.
"Russia could circumvent sanctions by mining and transacting in Bitcoin: IMF"
According to the International Monetary Fund's (IMF) recent Global Financial Stability Report, Russia amid Western sanctions might be mining Bitcoin with its energy exports that have been embargoed. IMF added that, Russia even though sanctioned, could conduct transactions through cryptocurrency exchanges. As crypto assets and transactions could circumvent global sanctions, the international financial institution urged countries to consider amending their laws to account for crypto assets.
"Rising cases of Ola electric two-wheelers catching fire; company to recall 1,441 EVs"
In response to incidents of vehicles catching fire, Ola Electric is recalling 1,441 units of its newly launched electric two-wheelers. The investigation into a fire incident in Pune is still ongoing, according to the company.
Several incidents of electric two-wheelers catching fire in various parts of the country have recently been reported, causing manufacturers to recall their vehicles.
Ola said in a statement, "As a precautionary measure, we will conduct a thorough diagnostic and health check on the scooters in that specific batch." Company further added, "Our service engineers will inspect these scooters, ensure safety checks and perform extensive diagnostics on all battery and thermal systems."
After various incidents of EVs catching fire, government has decided to form a panel to examine and warn the companies of penalty. According to reports, the government body has asked electric 2-wheelers manufacturers to halt new launches until EV fire incidents are investigated.
"We could become the world's largest IT firm: CEO of TCS"
Rajesh Gopinathan, CEO of Tata Consultancy Services (TCS), said in an interview to ET Now, "Without a doubt. We are, in many ways already", when asked if the Indian IT services behemoth could become the world's largest IT firm. Gopinathan added, "We are currently worth $25 billion… There's no reason we can't aspire to be twice, triple, or quadruple our current size in coming years."
Technology News
"#leavingtwitter was trending on Twitter India after Elon Musk acquired the platform"
'#leavingtwitter' was trending on Twitter in India just hours after Elon Musk announced that he is buying Twitter for $44 billion. 29,000 tweets were made using the hashtag – #leavingtwitter. One of the tweet went on to say that, "Finally, it's out there: Twitter is an autocratic platform as Elon Musk buys Twitter #leavingtwitter." However, there were also several other tweets with the same hashtag that trolled users for leaving Twitter as a result of Musk's takeover.
As the English actress Jameela Alia Jamil quit Twitter after Musk's acquisition. She wrote, "I'd like this to be my what lies here as my last tweet…I fear this free speech bid is going to help this hell platform reach its final form of totally lawless hate, bigotry, and misogyny…Best of luck"
"Baidu and Pony.ai given permission to deploy driverless taxis in China"
Chinese multinational technology company Baidu along with Pony.ai have been granted permission by Beijing city authorities to deploy their robotaxis without a safety driver on open roads. Pony.ai was the first company to launch Robotaxi service in 2018. It is the first time that such a permission has been granted in China. Both the companies are permitted to provide rides to the general public within a 60-square-kilometer area of the Beijing Economic and Technological Development Zone.
"Apple launched Self Service Repair for users in US"
Apple announced the launch of Self Service Repair in the United States on Wednesday. As part of the repair service, iPhone 12, iPhone 13, and third-generation iPhone SE owners can now purchase the parts needed to fix the common problems with their devices online. The online store has 200+ parts such as iPhone battery, display etc.
The Self Service Repair is expected to start in Europe later this year, with expansion to more countries in the future soon.
"Bitcoin declared as a legal currency in Central African Republic"
The Central African Republic (CAR) has made Bitcoin legal tender, according to a spokesperson for President Faustin-Archange Touadera, who spoke to Bloomberg last week. "By legalising Bitcoin use, African Republic hopes to attract investors," said a spokesperson. As per the reports, it is the first African country to do so. Moreover, it is the second one in the world after El Salvador, which accepted Bitcoin as a legal currency in September'21.
Startup News
"Airbnb allows all its employees to WFH permanently"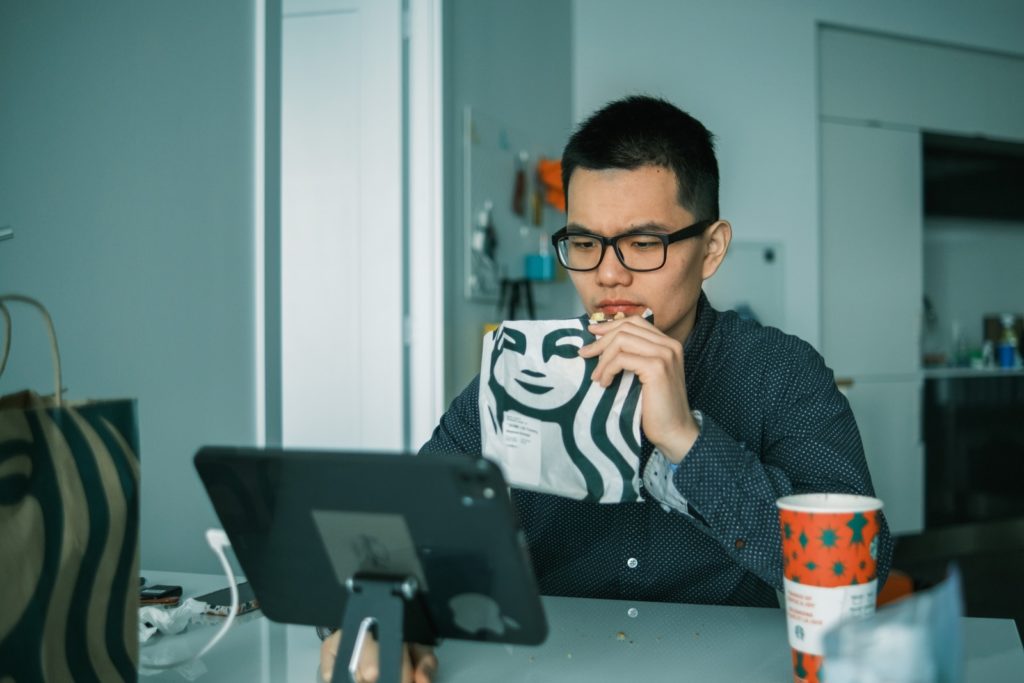 Airbnb informed its 6,000 employees that they could work-from-home (WFH) on a permanent basis. The American online home-renting marketplace told its US employees that they could relocate to any location in the country and there would be no change/deductions in their pay.
Airbnb CEO Brian Chesky said in an email to staff that, "The world is becoming more flexible about where people can work", he added, "We wish to hire and retain the best people from all locations in the world."
Source: Inshorts