News this past week
News you might have missed this week. This is your one stop for all the news surrounding technology, businesses and startups.
Business News
"Change your tagline to 'democracy dies behind our paywall': Musk to Washington Post"
On 23rd February, The Washington Post published an article about world's richest person Elon Musk. The article titled – "Elon Musk moved to Texas and embraced celebrity. Can Tesla run on Autopilot?", stated that Musk is distracted from operating Tesla Motors owing to his other obligations. It goes on to say that Musk's subordinates are also hesitant to dispute his vision.
In response to the article, Musk took a jab at Amazon CEO and Washington Post owner Jeff Bezos. Musk said, "Give my regards to your puppet master."
However, after Washington Post posted an editorial about Musk's comments, Elon Musk tweeted that, Ah yes, I see they decided to editorialize. Here's what I actually said:
"The Washington Post should change its tagline to 'democracy dies behind our paywall'. If you're so concerned about democracy, stop forcing people to pay for (allegedly) important news! Your boss Besos can certainly afford it, even after buying a yacht after his yacht."
"New 'Billionaire Minimum Income Tax' to be imposed on wealthiest 700 by Biden government: Reports"
According to multiple sources, US President Joe Biden is planning to propose a new tax on billionaires. The 'Billionaire Minimum Income Tax,' as it is being called, would levy a minimum tax of 20% on US households with incomes over $100 million. Presently, there're more than 700 households with such income in the US. The billionaire tax is expected to be the part of 2023 budget, according to a White House document cited by The Washington Post. Biden's new tax could raise up to $360 billion in revenue over ten years.
With this new tax bracket, American billionaires namely, Elon Musk and Jeff Bezos would be paying extra $50 billion and $35 billion in taxes, respectively.
"Russia to accept cryptocurrency for its oil and gas exports: Reports"
Amid US and Western sanctions, Russia's head of energy committee is considering to accept Bitcoin as payment for its oil and gas exports to nations like China and Turkey. Head of committee, Pavel Zavalny said in a statement that 'close' countries could be allowed to pay in Bitcoin or in their local currencies in near future. Earlier, Zavalny supported President Vladimir Putin's decision to sell natural gas in rubles to 'hostile' nations.
"Ukraine govt. launched NFT collection 'Museum of War' depicting Russian invasion"
Ukraine has introduced the 'Museum of War', an NFT collection, which illustrates the timeline of the Russian invasion. Ukrainian government's project's motive is to preserve "the memory of true occurrences at the time" and collect "donations for Ukraine's support". The collection consists of a series of digital photographs that include outlines of jet planes, screengrabs of news items etc.
"World's 10 richest self-made billionaires aged 40 & under in 2022: Hurun"
According to the top 10 self-made billionaires (aged 40 and under) list released by Hurun, 7 are from the United States (US), and remaining 3 are from Bahamas, China, and Singapore, with 1 each respectively.
As per M3M Hurun Global 2022 list, Meta's 37-year-old CEO Mark Zuckerberg is the world's richest self-made billionaire. Zuckerberg with a total net worth of $76 billion, is followed by ByteDance CEO Zhang Yiming ($54 billion net worth). FTX CEO Sam Bankman-Fried is at the third place with a net worth of $21 billion.
As reported by Hurun, the maximum number of self-made billionaires by the country are from USA, with about 37 self-made billionaires. China comes at second with 25 self-made billionaires. India with 6 billionaires lost the third position to UK which has 8 self-made billionaires in 2022.
"Indian Premier League (IPL) 2022 started; 2 new teams added"
The Indian Premier League (IPL) 2022 inauguration match happened at the Wankhede Stadium, on 26th of March, between Kolkata Knight Riders (KKR) and Chennai Super Kings (CSK). KKR defeated CSK by six wickets to kick off their IPL 2022 journey with a win.
This year IPL title sponsor is Tata Group, which replaced Chinese smartphone company Vivo. Tata has paid around ₹670 cr for title sponsorship rights for 2 years. The other new change this year is the addition of two new teams namely, Gujarat Titans and Lucknow Super Giants. 70 matches will be played between 10 teams this season.
The Board of Control for Cricket in India (BCCI) is also planning to start Women's Indian Premier League (IPL) in 2023. Board President, Sourav Ganguly confirmed that Women's IPL will be a five or six-team tournament.
"Adani gained $21 billion in 3 months, more than Elon Musk and Jeff Bezos"
According to the Bloomberg Billionaires Index, Indian billionaire Gautam Adani has increased his wealth by $21.1 billion this year. In three months, Adani Group Chairman made more money than the world's five wealthiest people, including Elon Musk, Jeff Bezos, and Warren Buffett. Adani left world's 10th richest man – Mukesh Ambani behind in the list. Mukesh Ambani's fortune grew by $8.24 billion in the same duration.
Gautam Adani and Mukesh Ambani are Asia's wealthiest people with a net worth of $103.2 B and $101.1 B respectively.
Technology News
"Madonna enters Metaverse with her $550k worth BAYC NFT"
With so many celebrities buying and launching NFTs in their names, Metaverse may soon enter mainstream. NFTs are slowly becoming a lucrative platform for famous personalities.
Recently, pop queen Madonna announced on Instagram about her Bored Ape Yacht Club (BAYC) NFT purchase. She posted the pic of her BAYC Ape NFT on Instagram captioned, "I finally entered the metaverse…My very own Ape!"
According to OpenSea, an American online non-fungible token marketplace, Madonna bought the BAYC Ape #4988 through MoonPay, for a whooping price of $550,000 (178 ETH).
In other news, Indian Pop singer Daler Mehndi also bought a piece of land in Metaverse. The Punjabi singer named it 'Balle Balle Land'. "The physical world has its own charm but with Metaverse, sky's the limit," Mehndi said in a statement.
"More than $625 million stolen by hackers in one of the biggest crypto theft"
In one of the biggest crypto heists, hackers stole cryptocurrency worth over $625 million from a blockchain network related to the Axie Infinity online game. Hackers took 173,600 Ether and $25.5 million in USDC tokens, worth over $625 million, according to Ronin network. Ronin is a blockchain network that supports Axie Infinity game and is a global industrial scale Blockchain platform in mining cryptocurrencies. It was after six days that Ronin detected the hack.
"Facebook paid US firm to show Chinese app – TikTok as a threat to teens: Report"
Meta paid right wing political firm Targeted Victory to run a nationwide media campaign against TikTok. According to Washington Post, Meta sought to establish, TikTok which is a Chinese app, is a true threat for young kids. The motive was to depict TikTok as the prime data collecting and sharing foreign app, while establishing Meta's Facebook and Instagram's data sharing claims untrue.
TikTok was later linked to a number of potentially harmful trends which ran on Facebook feeds of many people.
"Apple and Meta gave user data to hackers pretending to be law enforcement officials: Report"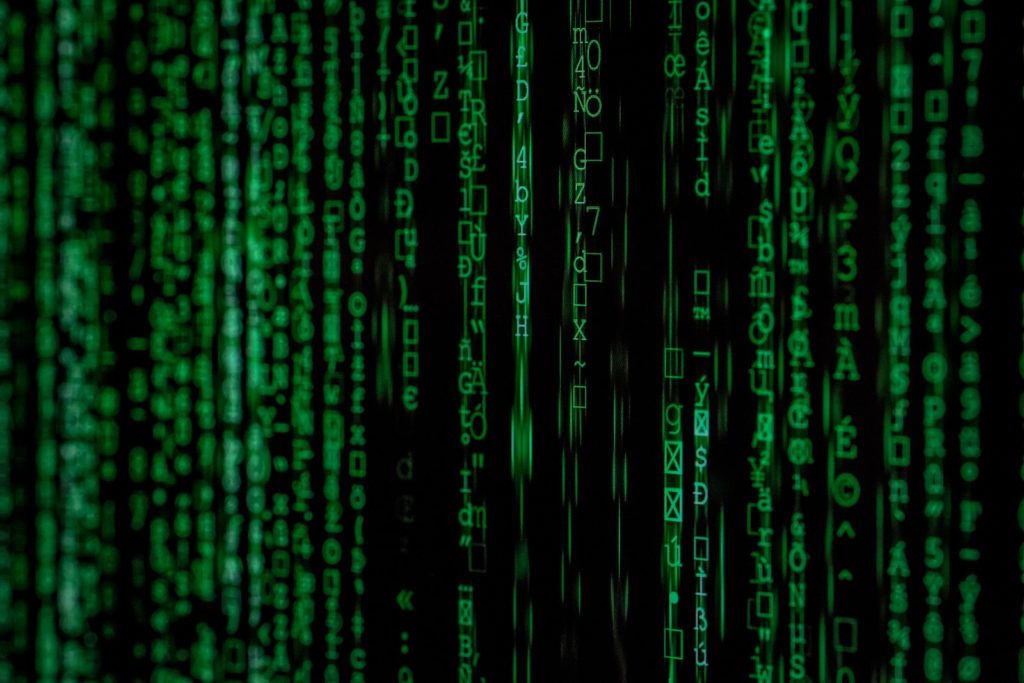 According to Bloomberg, Apple and Facebook parent Meta gave out user data to hackers posing as law enforcement authorities in mid-2021. Both the multinationals revealed basic user information such as addresses, phone numbers, and IP addresses to the Hackers. However, such data couldn't be provided without a search warrant, but emergency requests don't require any legal documents.
"Tesla stock shot up to $1,091.84, adding $84 billion to its value in 1 day amid stock split news"
Elon Musk owned Tesla's stock market value increased by about $84 billion on Monday, more than Ford Motor Co.'s whole market capitalization. This came after the electric-vehicle maker stated that it is considering a second stock split in approximately two years. After the stock-split news was announced on Twitter, stock rose 8% to $1,091.84, the highest level since January. Before this, Tesla stock was split in August 2020. Tesla has a market capitalization of $1.132 trillion as of March 2022.
Earlier this year, American multinationals namely, Amazon and Alphabet, have also decided to do a stock split to attract individual investors. – via Moneycontrol
Startup News
"India is the 3rd largest startup ecosystem; We aim to be the largest startup destination: Commerce and Industry Minister"
Indian Cabinet Minister Piyush Goyal while attending India-UAE Start-up Forum 2022 Event in Abu Dhabi said that, as the government we hope to act as the facilitator and let entrepreneurs (startup owners) steer the ship. He further added, the astounding success story of 92 Unicorns of which half of them were in last 12 months is what that make Indians proud of their work.
Source: Inshorts