News this past week
News you might have missed this week. This is your one stop for all the news surrounding technology, businesses and startups.
Business News
"Western sanctions on Russia have frozen $300 bn of its reserves"
Foreign sanctions imposed on Russia have frozen around $300 billion of its $640 billion gold and forex reserves, Russian Finance Minister Anton Siluanov said in a TV interview on Sunday. Siluanov further said that the West was also putting pressure on China to limit its trade with Russia to restrain Russia's access to the country's reserves that are in Chinese Yuan.
"However, our partnership with China will still allow us to maintain the cooperation that we have achieved, and not only maintain, but also increase it," he added.
"No violations of US sanctions, if India buys discounted crude oil from Russia; but India will be supporting invasion: US"
The US said on Tuesday that India accepting Russia's offer of discounted crude oil would not be a violation of US sanctions on Russia. However, it will mean that India is supporting Ukraine's invasion by Russia. "Consider where you want to be when history books are written about this era. Support for Russian leadership is support for an invasion that is wreaking havoc", White House Press Secretary Jen Psaki said.
"Tesla rival Rivian lost $117 billion in market value in 4 months"
Rivian, a US-based electric vehicle startup, has lost approximately $117 billion in market value in just four months. Rivian's market valuation had surpassed $153 billion just a few weeks after its initial public offering (IPO), but it is now valued at around $36 billion. Earlier, Rivian briefly overtook Tesla, led by billionaire Elon Musk, as the second most valuable automaker in the United States.
"Toyota, Volkswagen, and iPhone supplier Foxconn halts operations amid China's COVID restrictions"
After 66 new COVID-19 infections were found in the Chinese tech hub Shenzhen, China put a citywide lockdown in the city. The new Omicron outbreak in China is linked to Hong Kong. Country's national cases reached a two-year high of nearly 3,400 on Sunday. China reported more COVID-19 cases so far in 2022 than it recorded in all of 2021.
China's new COVID-19 restrictions has forced Apple's iPhone supplier Foxconn, carmakers Toyota and Volkswagen to suspend operations, resulting in supply chain disruptions.
"9 million lost their job in Southeast Asia due to COVID-19, as per ADB"
Asian Development Bank (ADB) said, lockdowns imposed by countries amid COVID-19 pandemic resulted in 93 lakh job losses in Southeast Asia, as per reports. Unemployment pushed 47 lakh people to extreme poverty in 2021 as COVID restrictions hit retail and informal sectors excessively. "The pandemic's impact on poverty and unemployment will likely persist," ADB further added.
"Mukesh Ambani, 9th richest person in the world, only Indian to make it to the top 10 list"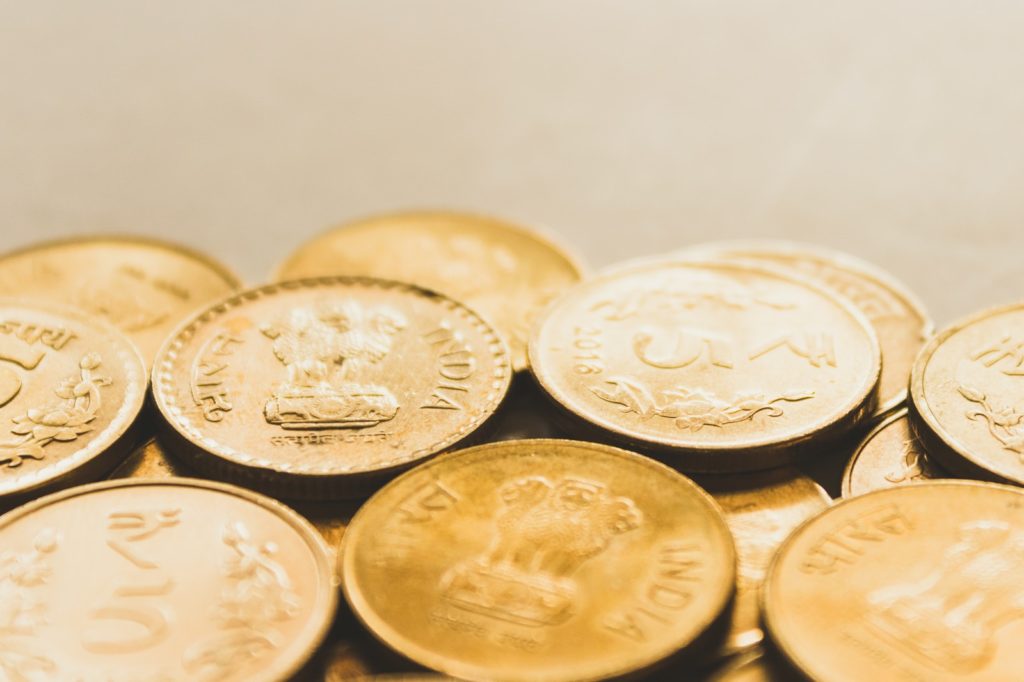 According to 2022 M3M Hurun Global Rich List, Mukesh Ambani with a net worth of $103 billion held ninth rank in the global list of richest person. Tesla CEO Elon Musk is the richest person in the world with a net worth of $205 billion. Executive Chairman of Amazon, Jeff Bezos came at second place with a cumulative wealth of US $188 billions. Jeff Bezos is followed by LVMH (Luxury goods company) CEO Bernard Arnault with a wealth of $153 billions.
Technology News
"Instagram banned in Russia after Meta allowed posts calling for Putin's death"
Meta Global Affairs President Nick Clegg tweeted in response to the temporary change in its content policy, only for Ukraine, allowing posts calling for Russian President Vladimir Putin's death. Clegg said, "We have no quarrel with…Russian people, We will not tolerate Russophobia." He said the decision has been taken in "extraordinary" circumstances.
Russian court has been asked for Meta to be designated as an "extremist organisation" and to block access to Instagram in Russia. Country's communications regulator Roskomnadzor said that the social-media platform is spreading "calls to commit violent acts against Russian citizens, including military personnel."
Head of Instagram, Adam Mosseri called the banning of Instagram in Russia, "wrong." "This decision will cut 80 million people in Russia off from one another, and from the rest of the world," Mosseri tweeted.
"TikTok-Oracle data-storage deal for US users nears its finalization: Reports"
TikTok and Oracle are close to finalising the deal to store former's US users' information, media reports said. The deal will ensure that TikTok's Chinese parent ByteDance will have 'no access' to the data.
Earlier, when ByteDance was under pressure from the US government to sell the app to a US multinational, Oracle was in discussion to acquire a minority stake in TikTok in 2020. TikTok is also looking into collaborations with other technology companies on firewalls and cyber security measures. TikTok gained popularity when it soared to around 100 million monthly users in the U.S. in 2020, from about 11 million in the early 2018. TikTok might become the third largest social network in 2022 after Meta's Facebook and Instagram, with its monthly active users reaching 755 millions.
"Yuga Labs – maker of Bored Apes NFTs, acquires CryptoPunks NFT collection"
Yuga Labs, the creators of the Bored Ape Yacht Club, announced the acquisition of the rights to the CryptoPunks and Meebits NFT collections from creator Larva Labs. According to CoinGecko data, Bored Apes and CryptoPunks are the two most valuable NFT collections in terms of market capitalisation and floor price. Yuga Labs has indicated that individual holders will be granted full commercial rights to the NFTs. Earlier, Yuga Labs has similarly given the full rights to the BAYC (Bored Ape Yacht Club) and MAYC (Mutant Ape Yacht Club) NFT owners.
"Google sends air raid alerts to users in Ukraine before expected attacks"
Google announced that they've launched an SOS alert on Search across Ukraine. Google will begin sending air raid warnings to Android users in Ukraine before the probable attacks. "Tragically, millions of people in Ukraine now rely on air strike alerts to try to get to safety," Google said. The US multinational further added that it is collaborating with the Ukrainian government to launch the feature as early as possible. The feature is based on Google's earthquake warning system.
"Apple, Google sign open letter against 'anti-LGBTQ+ efforts' in Texas; Tim Cook said, deeply concerned"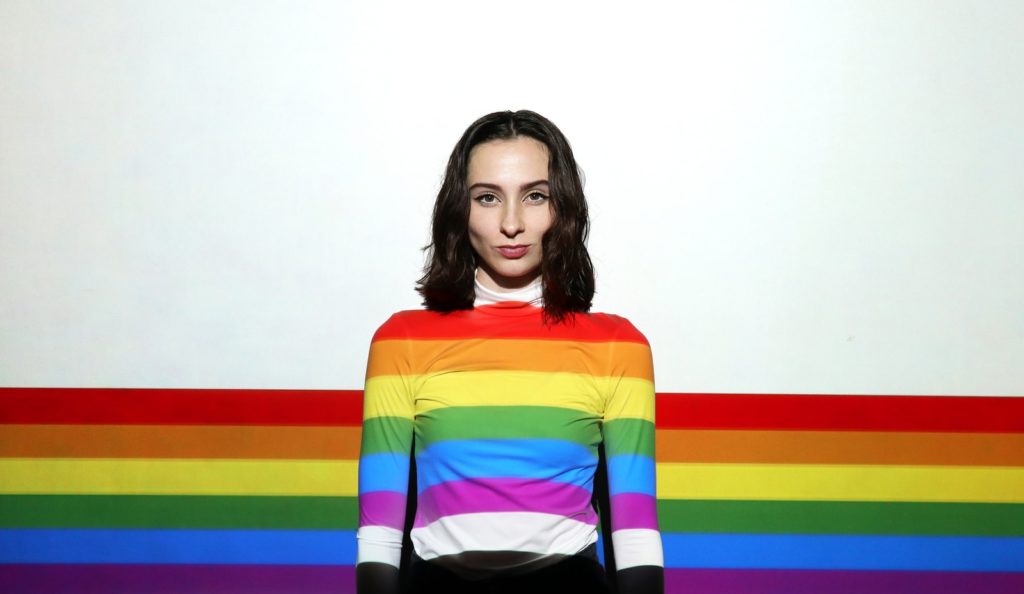 An open letter signed by Apple and Google to "abandon anti-LGBTQ+ efforts" in Texas, ran as a full-page newspaper ad in the Dallas Morning News. The letter said,"The recent attempt to criminalize a parent for helping their transgender child access medically necessary healthcare goes against…values of our companies."
The CEO of Apple, Tim Cook expressed his concerns over US laws targeting the LGBTQ+ community as Florida passed a controversial bill that prohibits classroom discussion of sexual orientation and gender identity for students. "As a proud member of LGBTQ+ community, I am deeply concerned about laws being enacted across the country," Tim Cook said.
"Apple released new iPhone update which allows use of Face ID with masks to unlock"
Apple has released the iOS 15.4 update for iPhone, which allows users to use Face ID unlock on their devices while wearing face masks. The feature will be available on the iPhone 12, 13 and 14 series. According to Apple, the feature authenticates by scanning unique features around the eye area.
Startup News
"India ranked 3rd in the number of self-made billionaires: Hurun"
India has 119 self-made billionaires, after China and USA, according to 2022 Hurun Global Rich List. China stood first in the list of most number of self-made billionaires with 1,050 such people, while the US has the second most such individuals with 523 self-made billionaires, with cumulative wealth of $3.554 trillion. UK, Russia and Switzerland came at 3rd, 4th and 5th position with 114, 72 and 47 self-made billionaires respectively. The combined wealth of Indian self-made billionaires is $474 billions in comparison to Chinese billionaires' $3,756 billion wealth.
"India celebrated the festival of colors – Holi in various colors"
The festival of Holi is celebrated to mark the triumph of good over evil and also welcome the season of spring. Despite the colourful chaos that the country witnessed on Holi, the people of the country did not pass up the opportunity to be coated in various colours. Here is a list of various types of Holi celebrated in India:
Dhulandi (Holi): Celebrated across various states, is the most common form of Holi.
Yoasang Holi: It is celebrated in Manipur and involves six-day long celebrations.
Lathmar Holi: One of the most popular Holi celebrated in north India particularly in Uttar Pradesh. In this Holi, women hit men with wooden sticks or laths (in local language), while men cover themselves with shields.
Phoolon ki Holi: Another type of Holi celebrated in Vrindavan. It happens in the temple grounds where priests throw flowers at visitors
Source: Inshorts