Man Who Boosts Motivation In An Entrepreneur Like Nobody Else
Looking to bring out motivation in an entrepreneur?This man is the best example of all time. His story is the reason why everyone believe in magical endings. The way he brought magic and happiness in this boring toxic world cannot be described in words, but I'll try.
You must have guessed who I'm talking about till now. The man behind creation of the wonderland on earth aka Disney land. Yes, Walt Disney.
He created such a legendary and happy place that not many tried to look behind the struggles he faced. The characters that have been your friends and will be your kid's friends too, took a lot of struggle and hardships to be made. How beautifully he was able to bring those characters to life is astonishing.
Let's dive into the story of the artist who raises the greatest motivation in every entrepreneur.
The birth of the legendary entrepreneur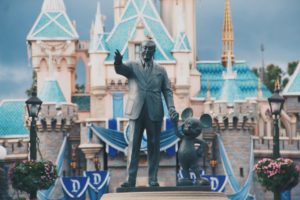 Walter Elias Disney was born in 1901 in Chicago. His childhood was far from being magical. It was rather too dark.
His father was a strict disciplinarian who thought beating Walt and his brother Roy is the correct method of bringing out the desired behaviour. This became a daily routine for the little boys.
Not being able to tolerate more, Walt found a way to escape from his father's brutality. At the age of 16, he joined the Red Cross Ambulance Corps and was sent to France. He started visualising a fantasy life he could never have on a paper.
Related: You Are A Good Leader If You Have 3 Out Of These 5 Qualities
Arousing motivation in entrepreneurs
After returning from the war, he joined Film Ad Co. in Kansas. The company specialised in making animated advertisements shown before feature films.
He was thrilled to bring life to his drawings through animation. But he didn't want his art to be only shown as advertisements and that too before movies. It didn't seem enough. His entrepreneurial spirits were high.
He converted his garage into a studio and, with borrowed equipment, began producing his own shorts, called Laugh-O-Grams. But he found it difficult to persuade local theater owners to show them.
In dire need of cash, Disney had to give up his apartment and started living out of his office. Motivation in any entrepreneur would be crushed in such misery. But not Walt. He was a true entrepreneur since the very beginning. He didn't let few setbacks crush his dreams.
The rise of the legend
He moved to Los Angeles in 1923 and teamed up with his older brother, Roy, who took care of business for him. This was the time when things started to fall in place,if not entirely. Nothing came to Disney by luck. It was immense hard-work and determination that Disney became what he is today.
Even then, his first commercially successful creation, Oswald the Lucky Rabbit, was stolen from him. Disney had carelessly allowed the character to be copyrighted not under his name, but under his distributor's name. It was a mistake Disney couldn't believe he made. But just like how everyone learns from their mistakes, so did Disney.
In subsequent years, he always kept close tabs on his creations and insisted on complete control.
(Because this needs to be mentioned right now, In 2006, Disney CEO Robert Iger re-acquried the rights to use Oswald the Lucky Rabitt in video games, t-shirts and other merchandise in exchange for allowing football broadcaster Al Michaels to leave his contract with ESPN to join NBC Universal.)
Since he had lost his first ever commercially successful character, he hit upon the idea of creating a new cartoon character based on a mouse that had lived in his office in Kansas City. As Disney liked to tell it, "Mice gathered in my wastebasket when I worked late at night. One of them was my particular friend."
With the help of Roy and Ub Iwerks, an illustrator from his Film Ad days, Disney's new character, a character who changed his whole life -Mickey Mouse was born. Disney released two Mickey Mouse cartoons, which were met with moderate success. But the real breakthrough came in 1928 with the release of "Steamboat Willie." "Steamboat Willie" was an instant hit. The day after its debut in Manhattan, Variety gave the cartoon a marvellous review, and The New York Times called it ingenious.
He now wanted to create something that would make a huge impact in the field of animation. So he hired a team of artists and animators. He used latest technology available at that time as he didn't want to compromise on quality. It was turning out be really expensive, and of course risky.
But everything is risky for entrepreneurs. That's what is the definition of entrepreneurship. The job of all risks.
The first ever full length animated movie was released in 1937, the Snow White and the seven dwarfs.
We all know what happened after that. He created numerous amazing characters that are remembered till now. The theme park which occupies a special place in every kid's bucket list is Walt's creation.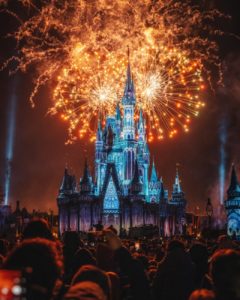 Read: 5 Best Business Books To Make Your Entrepreneurial Journey Easier
Conclusion
Walt Disney is the perfect example to increase motivation in any entrepreneur, no matter what the field is. He is the one who sowed the seed for animated movies. As Disney says,
All our dreams can come true, if we have the courage to pursue them.

Walt Disney
So stop procrastinating and chase your dreams, you'll be surprised to know what you're capable of!