How to decide what to post on Instagram and never run out of ideas ever again.
Read on to know how to decide what to post on Instagram, so that you never run out of ideas ever again.
Follow Social Media Strategists on Instagram
That is one of the most game-changing things that you can do.
Most people ignore this advice but the point is that the social media strategists know the algorithm, they know what works in favour of the algorithm and what works against it.
They know the trends that are going to blast and the ones that you can use right now.
And till the time you don't know the algorithm of the platform, how do you expect to top that?
The social media strategists have been doing this for years, they have literally a ton of post ideas on their page.
You can just look at their carousel covers and pick out the ones that say "20 post ideas for this season" or something like that and you'll be bombarded with a gazillion relevant and trending ideas.
Follow accounts in your niche that you admire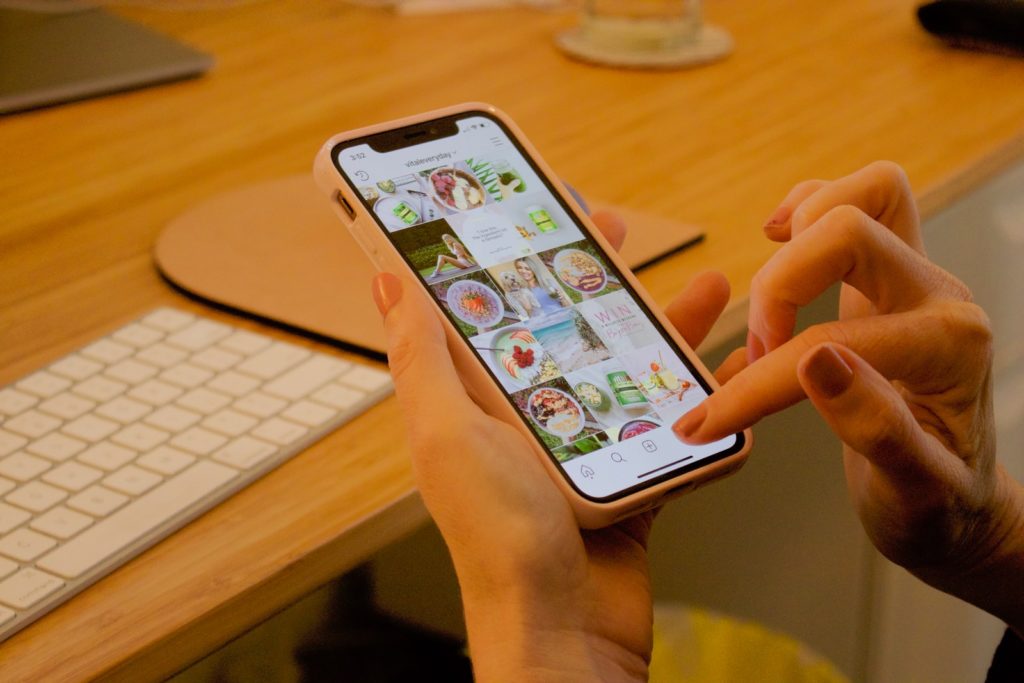 Again, Instagram is all about building community and connections.
This aspect can help you get post ideas too, you just look at the top posts of accounts in your niche and "get inspired" by the type of posts they are making.
But remember that you never ever copy someone else's work. If their work clicks something within you to explore a particular area your own way then that "click" will help you get some unique idea.
Have a Journal
Most of the times we get inspiration and ideas at the vaguest moments and we let them slip thinking that we'll just recall it whenever we need an idea.
But we often forget the idea when we need it, like all normal people.
So, its best to have a pocket diary with us all the time in which we roughly highlight the thoughts, ideas throughout the day.
Read more about other benefits of journaling here – Benefits of Journaling.
Ask a Friend
Make it a challenge or just a humble request – give the responsibility of an idea to a friend or a family member.
Sometimes, we get in a repetitive routine and all our posts kind of have the same vibe, to avoid that – this method comes to the rescue.
Our friends or family don't keep scrolling the similar posts by the accounts in our niche – so they might be more able to present an "out of the box" idea or even just a hint of it for you to catch the inspiration from.
Theme Based Posts
You can never ever go wrong with this one.
Just pick up the most popular tv show/movie/personality and make a post inspired by it.
If you're an artist, then maybe you can draw "Rachel Greene as an indian bride" or something.
These kind of posts attract more eyes as the figure you're drawing inspiration from is already an eye-catcher.
Fin.
I hope that these ideas really help you in how to decide what to post on Instagram and you never run out of ideas ever again, growing your Instagram account to the highest.