News this past week
News you might have missed this week. This is your one stop for all the news surrounding technology, businesses and startups.
Business News
"Samsung to hire more than 1000 engineers from Indian colleges this year"
South Korean company will be recruiting engineers from top Indian colleges like IITs, BITS and NITs for its R&D centers. Samsung has its R&D centers in the cities of Noida, Bengaluru and Delhi. Around 25% of engineers would be recruited from IITs and remaining from other tier-1 colleges. Earlier in 2019, Samsung had hired 1200 engineers from these top Indian engineering colleges.
"Latent View Analytics' stock triples two days after IPO"
Data analytics services provider Latent View Analytics' stock rocketed to intraday high of Rs 548.75 on listing day – November 22. Listed with the IPO price of 190-197, Latent View Analytics' stock is still the investors' favourite stock. The stock rallied as much as 19% on Wednesday to hit a record ₹581.65 on the BSE. Shares of the analytics company have almost tripled in two straight sessions.
"PNB's server vulnerability exposed customer data for about seven months: CyberX9"
A vulnerability in an internal server of the PNB exposed the data of over 180 million or all of the bank's customers for about seven months, Cyber security firm CyberX9 claimed. The bank confirmed the vulnerability but denied any exposure of critical data. PNB said "customer data and applications are not affected due to this" and "server has been shut down as a precautionary measure." However CyberX9 said, "it could've allowed any malicious attacker to achieve the highest level of admin privilege."
"UK based fintech startup Atom adopts 4-day working week with no salary cut"
Atom Bank has adopted to a four-day working week, a dramatic flexible working policies introduced by a finance firm since the pandemic affected conventional office hours. Mondays or Fridays are expected to be the default day off for the majority of employees. Would other companies also accept the 4-day working week? Seeing the acceptance of WFH (Work From Home) by the companies, it doesn't seem a far-fetched idea now.
"BharatPe's CEO Ashneer Grover accused Paytm of disrupting Indian market to return Chinese investors' money"
In an interview with Moneycontrol, Ashneer hits out at Paytm, said founder should be answerable for investors' money.
"Tesla fans flood JP Morgan's Yelp page with 1-star reviews"
JPMorgan's Yelp page was temporarily disabled after Tesla fans flooded it with one-star reviews, after a spat with Musk. Elon Musk had said earlier that he'd give JPMorgan a one-star review himself if it didn't drop a lawsuit against Tesla.
"Mobile gaming industry to become a $5-billion market in India by 2025"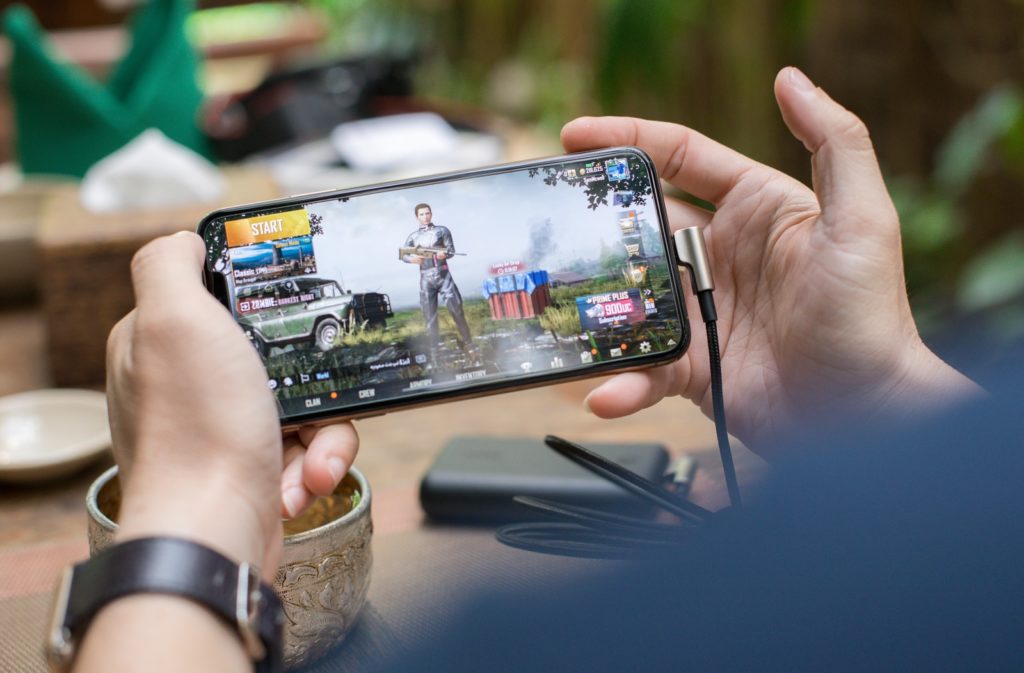 India's mobile gaming sector will grow from $1.5 billion of revenue in 2020 to $5 billion by 2025, as per a report by BCG-Sequoia India. Revenue from mobile gaming reached $1.8 billion in 2020, up 500% from 2016. With a 39% CAGR growth in FY20, the gaming sector is growing faster than most media sectors in India. However, China and the US are still the bigger markets in gaming sector.
Technology News
"Virtual real estate plot sells for record $2.4 million 'metaverse' platform"
A patch of virtual real estate in the online world Decentraland sold for a record ₹17.8 crore worth of cryptocurrency, the buyer crypto investor Tokens.com and Decentraland said on Tuesday. It is the most expensive purchase of a plot of virtual real estate on the Decentraland platform.
"Govt (New Delhi) to bring Cryptocurrency bill to ban private cryptos"
Cryptocurrency Bill is among the 26 bills to be introduced in Parliament's winter session. The agenda of 'Cryptocurrency and Regulation of Official Digital Currency Bill, 2021' is "– to create a facilitative framework for creation of the official digital currency to be issued by the Reserve Bank of India. The Bill also seeks to prohibit all private cryptocurrencies in India, however, it allows for certain exceptions to promote the underlying technology of cryptocurrency and its uses."
"Most cryptos unlikely to survive with high values going forward: Former RBI Governor Raghuram Rajan"
Rajan believes that out of the 6,000-odd cryptocurrencies in existence today, most will perish. He said. "If things have value only because they will be pricier down in the future, then that's a bubble," he told CNBC-TV18. " A lot of cryptos exists only because there is a greater fool out there willing to buy."
"Reddit to shut down its Tik Tok like app – Dubsmash"

Reddit has announced that it will shut down Dubsmash on February 22, 2022. The company is said to integrate the video creation tools of Dubsmash into its own app. Reddit said, 'Dubsmash saw 70% growth in overall hours watched and over 30% increase in daily active video' after it was acquired by Reddit, in December
"NASA launches the world's first mission to test asteroid-deflecting technology."
Mission's objective is to crash a spacecraft into an asteroid to try to change its course. 'Asteroid Dimorphos: we're coming for you!', NASA tweeted. Success of this mission means space agencies could divert the trajectory of an Earth- threatening asteroid in future.
"Pokemon Go maker announced a game that lets you earn Bitcoin"
Niantic, Pokemon-Go developer and payment company Fold have launched an AR game, Fold AR, that will allow players to earn Bitcoin in a virtual environment. The game is part of the Fold app. All you need to do is click on a block near you in the virtual environment that appears in every 10 minutes.
"Cryptocurrencies plummet after Covid-19 variant concerns"
Bitcoin,the world's largest cryptocurrency fell 9% to $53,552 on Friday amid concerns over a new variant of COVID-19 found in South Africa. The cryptocurrency was down 20% from the record high of almost $69,000, it recorded earlier this month. Ether, the second largest digital currency, also fell 9% amid Covid concerns.
Startup News
"Paytm shares surge over 13% on Wednesday of gains after a flop IPO listing"
Shares of Paytm surged more than 13% on Wednesday, marking their second day to close at green. However, the shares were still down 20% (₹1,785) on Wednesday from their listing price of ₹2,150. The shares of Paytm had sunk 27% last Thursday and another 13% on Monday. Its IPO is still considered as one of the worst stock exchange debuts.
Also read: Paytm share closes 27% below the IPO price on first day of trading
"Dream11 parent raises $840 million funding at $8 billion valuation"
India's Dream Sports, the parent of fantasy gaming company Dream11, raised $840 million from investors on Wednesday. The funding was led by Falcon Edge, Tiger Global and others. The sports technology firm is now valued at $8 billion. Dream Sports had acquired Pune-based mobile games developer Rolocule Games, earlier in August.
"Two more Indian start-ups enter unicorn club this year, tally rises to 40"
Gurugram-based used car marketplace Spinny has raised $248 million by existing investor Tiger Global and new investor Abu Dhabi Growth Fund. After this round Spinny valuation rises to $1.7 billion, making it India's 39th unicorn this year. After the funding round led by Tiger Global, online investment platform Upstox values at an estimated $3-3.5 billion, reports said. Upstox is the India's 40th unicorn this year and seventh this month.
"Pokemon Go reaches $9 billion valuation after raising $300 mn"
Niantic Inc, the augmented reality (AR) platform behind Pokemon Go, raised $300 million from hedge fund Coatue at a valuation of $9 billion. "Niantic is building a platform for AR based on a 3D map of the world that will be the next transition in AR technology," said Matt Mazzeo, a general partner at Coatue.
Source: https://inshorts.com/