5 new social media apps for marketers to look out for in 2022
Following are the 7 new social media apps for marketers to look out for in 2022 and up their marketing game brilliantly.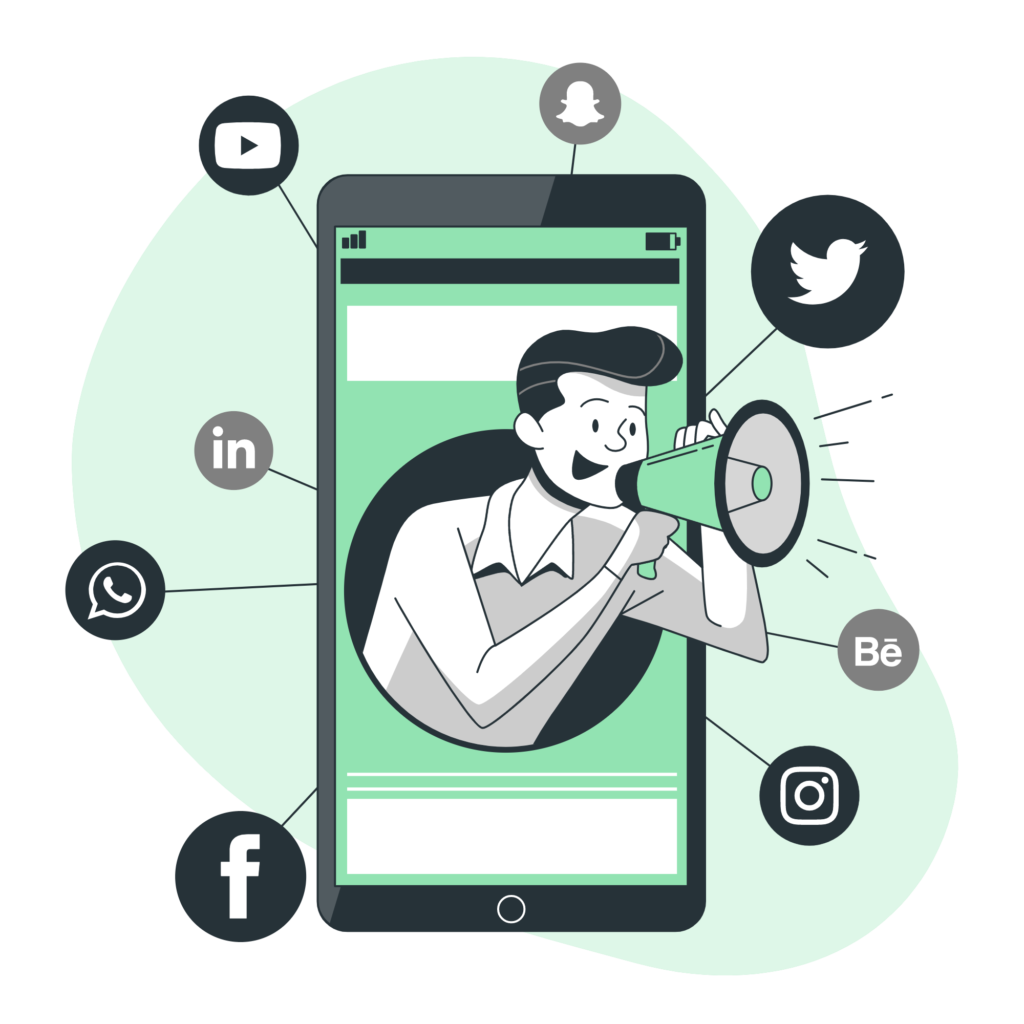 Marketing Professionals aka marketers are forever in search of new apps that allow building communities and attract people of different backgrounds together.
Spreading your social media presence is essential for any business as it has become the largest place in the recent times where you can speak to a million of people all at once.
Going viral even on 1 of the 10 social media apps ensures popularity on all of them which is a big boon for all the new businesses looking for upgrading their social media game.
Being consistent on "about to be a hit" social media apps gives your business an upper-hand as catching the favor of their algorithm is much easier due to less competition.
Even running advertisements on such high ranking apps with less competition can be a huge game-changer for businesses.
5 social media apps for marketers that are going to be a hit in 2022 are –
#1 TWITCH
This app that was launched in 2011 has 140 million monthly active users.
Features –
It is a live streaming platform wherein the creators and the audience interact in the real time.
It is a popular online service used to watch and stream digital video broadcasts.
The audience constitutes people from varied niches like from traffic drivers to video game enthusiasts.
It originally focused almost entirely on video games but has since expanded to include streams dedicated to artwork creation, music, talk shows, and the occasional TV series.
#2 DISCORD
It was launched in 2015 and has 100 million monthly active users.
Features –
This one was a gaming platform but now has emerged as a leading chat application.
The key feature is the community groups called servers on the platform wherein chat in the form of video, audio and text are allowed.
Users can either form their own server or join a server created by another user.
#3 CAFFEINE
It was launched in 2018 and has over 1 million monthly web visitors.
Features –
It allows its users to create live broadcasts for their friends and followers.
The broadcasts are shown in a feed format like posts on Instagram.
It makes setting up live streams smooth an easy for its users.
#4 CLUBHOUSE
This app was launched in 2020 and has 10 million active weekly users.
Features –
The company describes itself as "a new type of social product based on voice [that] allows people everywhere to talk, tell stories, develop ideas, deepen friendships, and meet interesting new people around the world.
It provides synchronous, audio-only connectivity between the audience and the speakers.
It is a very valuable app to connect with real people from your industry as it has rooms on nearly any topic, from mental health, writing inspiration to feminism, learning new languages, and pop culture. There are even rooms that stream music 24/7.
#5 TWITTER SPACES
It was launched in 2020 and it has approximately 187 million daily users.
Features –
It is an extended version of Twitter featuring its newest audio feature.
It is available only to iOS users and Twitter itself selects the eligibility of users who can create a twitter space to start a conversation.
This platform lets the users create their own conversation (known as a "space"), where they can invite other Twitter users to participate.