10 Super Thrilling Car Games To Play When Bored At Home
Ever since pandemic hit, my likeness for car games has grown quite a lot and these are some of the best car games to play online for free.
Whether you are here to get in gear for car racing games to play or take home all of the glory of the checkered flag, you will feel adrenaline rushing down your veins with these racing car games.
Best Car Games To Play For Free 2022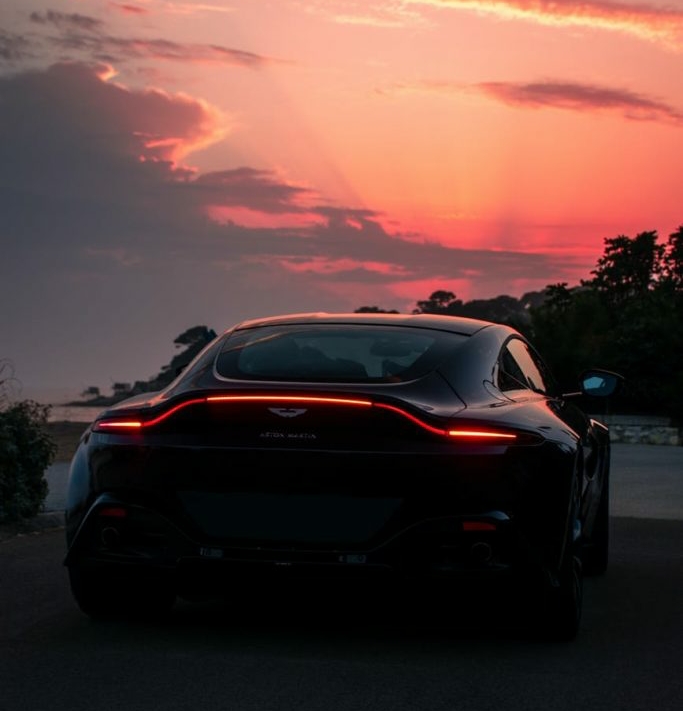 1. Asphalt 9: Legends and Asphalt Xtreme
If we are talking about super thrilling car games, Asphalt will always always be at the top. It's the latest in the popular Asphalt franchise.
It features excellent graphics, solid mechanics, and a ton of content to play through. That includes over 900 events, weekly and monthly events, and online PvP action.
You can play the limited-time events or take part in story-driven scenarios to compete among the racers in Asphalt.
Enjoy the online multiplayer street auto racing game with high luxury car brands.
2. Real Racing 3
This game by my favorite gaming company, Electronic Arts is absolutely amazing.
Boasting over 500 million downloads, Real Racing 3 features officially licensed tracks with 40 circuits at 19 real-world locations, a 43-car grid and over 250 meticulously detailed cars from manufacturers like Porsche, Bugatti, Chevrolet, Aston Martin and Audi.
What I love about this car racing game is that you can relive your own races through replay options and from various angles.
3. Hill Climb Racing 2
Hill Climb Racing 2 is a 2D online multiplayer racing game with dozens of tracks, vehicles and character customization options at your fingertips.
The favourite adventure mode is back and bigger than even with gorgeous new tracks. You can race against other players from around the world in cups mode and even create a racing team with your friends to earn epic season rewards!
Related: 22 Weirdly Funny Questions That'll Shock You To Your Core & Question Humans
4. Extreme Car Driving Simulator
The rating says it all. The most real car simulator I have ever seen.
You can drive, drift and feel a racing sports car for free! Be a furious racer on a whole city for you. No need to brake because of traffic or racing other rival vehicles and you can perform illegal stunt actions and run full speed without the police chasing you!
So if you want to hone your racing skills, this is one of the best car games to play.
5. Need For Speed No Limits
Need for Speed aka NFS brings some beautiful childhood memories.
Dig, drift, drag, and roll your ride to the finish line while outrunning the police on your tail. Burn rubber in over 1,000 challenging races.
Steer onto the streets of Blackridge, accelerate over jumps and around debris, into traffic, against walls, and through high-speed Nitro Zones.
Is ranked #1 grossing in racing car games.
6. Rebel Racing
Let me tell you the graphics of this game are SURREAL.
Collect, customize and upgrade a fleet of real-world classics and awesome supercars, then powerslide your way to the top of the Rebel Racing tournament!
– Own supercars and custom classics
– Create fully customized dream cars
– Take on the world's best drivers, head to head
– Market-leading graphics and FX
– Race real-world licensed cars
– Experience epic moments
Recommended: 8 Best Free Websites For Downloading Music Legally
7. Drift Max Pro Car Racing Game
One of the car racing games to play with the best reviews so far.
A few of the amazing features:
– Realistic drifting physics
– Next-Gen drift racing graphics
– Drive around breathtaking locations such as Tokyo – Japan, New York Brooklyn – United States, Red Square Moscow – Russia during night or day time.
– You can get inside of every car and drive your drift racing car from the cockpit.
Handsdown the best feature would be- Drift Max Pro is a free to play game and doesn't require an internet connection after installation.
8. Car Parking Multiplayer
It's a little different than your normal car racing games. If you want to just leisurely move around in your virtual car, this is the game to play.
Multiplayer open world mode offers
• Free walking.
• Free open world with real gas stations and car services.
• Compete against real players in the multiplayer racing.
• Exchange cars with real players.
• Thousands of real players every day.
• Voice Chat
• Police mode
9. Rally Fury- Extreme Racing
Race players from across the world or race in private lobbies with your friends.
You can race against challenging AI opponents, compete in challenge events such as cone attack, pursuit and skills test, set new personal bests in checkpoint mode, or explore free drive mode.
Over 100 race events at night and day, in six unique environments: Test Track, Green Fields, The Circuit, Alpine Mountain, Desert Canyon, Tropical Beach.
Read: 10 Epic Anime Fights No Anime Lover Should Miss
10. Beach Buggy racing 2
A really fun car game to play. Beach Buggy Racing is a fully 3D off-road kart racing game with amazing physics, detailed cars and characters, and spectacular weapons, powered by Vector Engine and NVIDIA's PhysX.
Race through Egyptian pyramids, dragon-infested castles, pirate ship wrecks, and experimental alien bio-labs. Collect and upgrade an arsenal of fun and wacky Powerups.